Military, Vet & First Responders: 20% off
Refer a Friend & Receive $25
Accounting and Tax Services
For all your tax & accounting needs...
If you don't like doing your taxes, dealing with the IRS or accounting, you've come to the right place. At Esther Sawyer CPA, we do what we love: accounting and tax services. Small businesses, larger businesses and individuals nationwide – we've done them all. Income Tax Return Preparation Services are our specialty. 
We focus on reducing your burden and being environmentally friendly by being a virtually all electronic service vs. the costly and inefficient use of paper.
Expert Federal, State & Business Income Tax Return Preparation Nationwide

Available and Responsive to Your Individual Needs

Affordable & Reliable Accounting Services

Expert IRS Help With Penalty Waivers, Levy Releases, Settlements & Audits
Our goal is to provide the best possible service at an affordable price to companies and individuals nationwide.
Esther Sawyer CPA, LLC prides itself in offering quality auditing, accounting and tax services, delivers the job on time, on budget and to your satisfaction. Our reputation is based on the satisfied experiences of our customers. We give the same attention to all clients, no matter how large or small.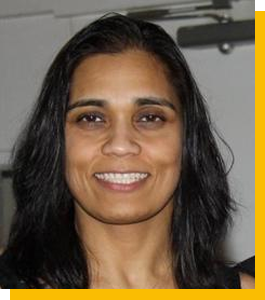 Esther Sawyer, CPA​
I earned two Bachelor's degrees from the University of the District of Columbia. One in Business Management and another in Accounting. I wanted to have the combined technical knowledge of both management and accounting to be able to best serve my customers when I created Esther Sawyer CPA. Next, I become a Certified Public Accountant licensed by the Maryland State Board of Public Accountancy. I have experience in accounting, tax and auditing (both as an external and internal auditor) since 2000. My unique combination of knowledge and experience allows me to provide the best quality tax, accounting and auditing services to companies and individuals. 

In my spare time I enjoy camping, hiking, taekwondo, horse riding, reading and spending time adventuring with my family, Chris and Xena.
Chris Sawyer – IRS Enrolled Agent / Tax Analyst
After eight years in the US Navy as a Hospital Corpsman / Emergency Medical Technician, I received a BS in Small Business Management from Southern NH University, a Master of Arts in Business Administration from Bowie State University and a Certificate in Analytics from Management Concepts in Washington, DC. After an honorable discharge from the Navy, I worked at several different private sector jobs in residential program management, nightclub management and I also owned and operated several small businesses. I worked for the IRS for 25 years with three years as an 800# phone line Contact Representative in Boston, MA;  four years as a Tax Examiner working complex tax account freezes at the Andover, MA Service Center; four years as a Revenue Officer in Landover, MD with two years of that working as an Offer-in-Compromise (Tax Settlements) Specialist. After a promotion to a Revenue Officer Group Manager and three years on that job, I was promoted to a Policy Analyst / Program Manager / Management Official position at the IRS National Headquarters in Lanham, MD where I worked for 11 years until I retired in Feb, 2017. With my IRS Enrolled Agent certification, thorough knowledge of IRS tax law & policy, IRS processes and many years of working intimately with the IRS Internal Revenue Manual, I compliment Esther Sawyer, CPA's business with my specialized experience with small business management, penalty abatements, Trust Fund Recovery Penalty Investigations, levy collection cases, complex tax resolution issues and tax settlements.
In my spare time I enjoy my motorcycling, snowmobiling, skiing, taekwondo, camping, volunteering, travel, cultural events, hiking and having fun with my family, Esther and Xena.